Top Hidden Bars: Melbourne Edition
Look, Melbourne is a huge city. Narrow alleyways and tiny lanes are everywhere in this town of ours, and one only needs to make one wrong turn on a night out to be completely and utterly lost. But! Those of us with our ears to the ground and our noses on the hunt for a little bit of mystery and excitement, have been able to track down the bars of Melbourne that don't necessarily want to be found. So, for your enjoyment, we have painstakingly (and we mean painstakingly, some of these bars were impossible to find) gathered a list for you of a few of Melbourne's most whispered about cocktail lounges, taverns and gin joints. You'll want to bring you camera along to these secret spots! We have a great range of sling camera bags that will be perfect for any Melbourne exploration.
New Gold Mountain
Tucked away behind a non-descript security door in a brick wall, your entryway into the enticing world of New Gold Mountain begins with a descent down some shadowy stairs. From there you will be immersed in an atmospheric ambiance like no other; paper lanterns, rich wooden tables and a roaring fireplace, all of which pair perfectly with just about any cocktail. 
Lucy Lui
Lucy Lui requires a pair of sharp eyes. The only evidence that this hidden restaurant and bar even exists is an alluring red neon light. From there, Lucy Lui will delight you with its delicious Pan-Asian flavours and the theatrics of its chefs cooking out in the open. However, we must say that at Lucy Lui, the food takes a backseat to the amazingly funky cocktails this hot spot has to offer. But don't take our word for it, head on down and see for yourself!
Bar Tini
They say good things come in small packages, and Bar Tini is living proof of this. Bar Tini can be found in Melbourne's iconic Hosier Lane and with its vibrant red vinyl and Spanish tile, this joint is sure to hold its own against the bangin' street art. Plus, Bar Tini's vermouth on tap during the week ensures the good times will be rolling every time you step foot in this teeny Spanish bar. 
Heroes
Accessible through a neon lit elevator inside an ice cream shop, Heroes is worth the mini hunt to find. Four floors of impossible fun, including private karaoke rooms, a rooftop bar, and beautifully rich and ambient red lanterns strung upon the roof, Heroes truly does redefine what a bar can be.
Bar Clara
What could be more hidden than a bar located in a basement? Hidden underneath the bustle of Chinatown is a cool and classy bar, Bar Clara, that has an entire menu of kickass cocktails beyond your wildest dreams. We're thinking specifically of their iconic signature cocktail, the Banoffee Special. Yep that's right, a Banoffee pie, in a cocktail. Fluffy and chewy meringue, zesty and sour lemon and rich whiskey. Sip it slowly or devour it in one go, either way, you have got to try it.
Fall from Grace
Hidden behind a bookcase (yep you heard that right) inside King Street mainstay State of Grace, Fall from Grace's speakeasy vibes make you feel a little bit naughty, while its elegant cocktails will make you feel a little bit nice.
Bar Americano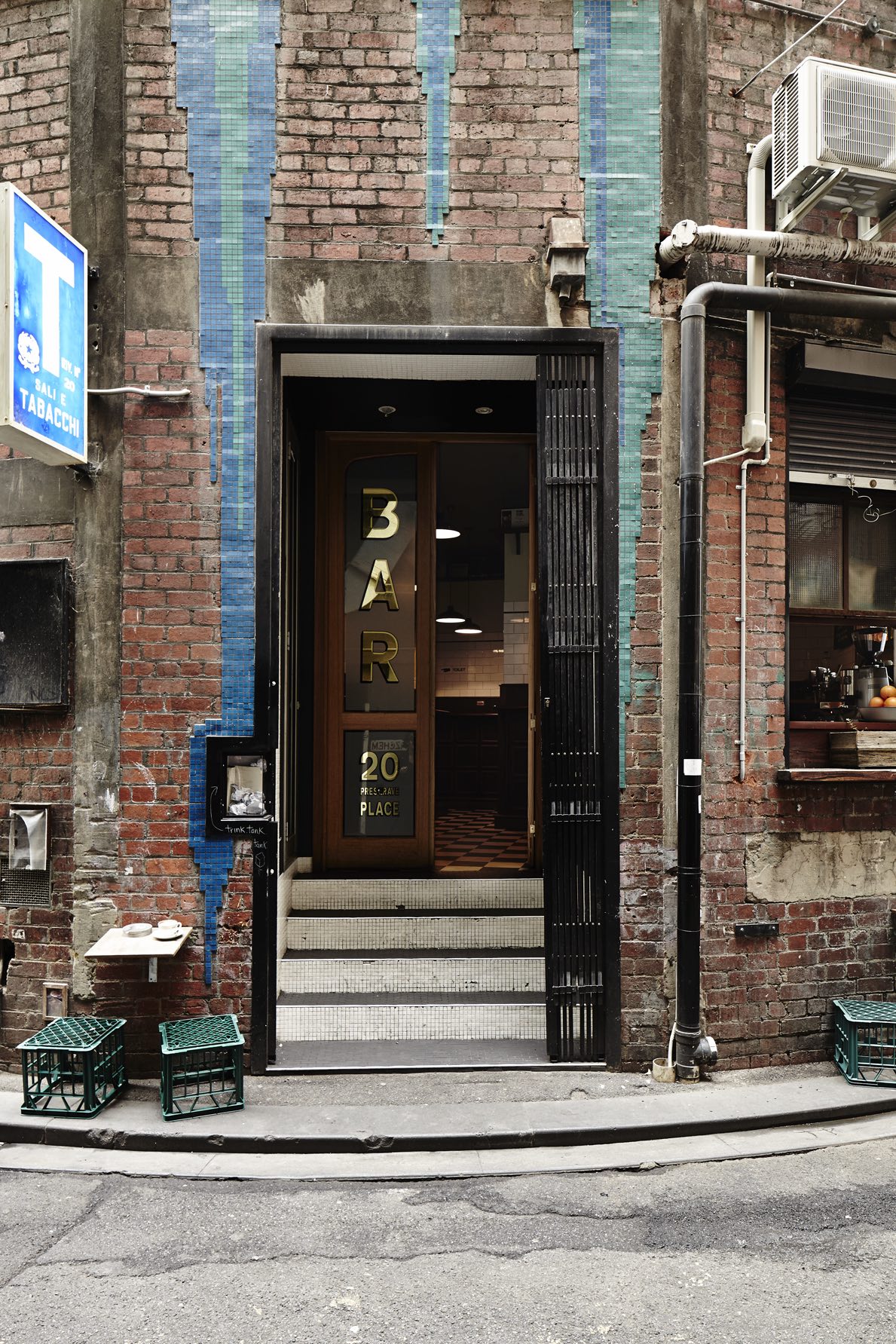 Now here is a bar that you really realllly need to keep your eyes peeled for. Located in Presgrave Place, look out for the bright blue TABACCHI sign at the end corner of the laneway. Blink and you will certainly miss this hole in the wall standing bar, but my is the search worth it. This hidden gem has a standing room of about ten people, so run don't walk! You are moments away from discovering your new favourite bar.
Bartonica
What's the only thing that could make a night out on the town better? Yep that's right, arcade games! Bring out your competitive side, or just your fun side with Bartonica's epic array of games, including an entire room dedicated to Mario Kart, and arcade classic Street Fighter. Wash that all down with a few choice cocktails named after some of the best moments of the 80's ('Risky Business' anyone?) and you've got the formula for a sure-fire epic night!