NEW FABRIC: BLACK X-PAC® X50
SECURED
RFID blocking material to help protect your personal information from identity theft.
HIGH-QUALITY WEATHERPROOF MATERIALS
Waterproof zippers will keep your essentials dry even under heavy rain.
Water won't penetrate the inside of the pouch with these naturally hydrophobic weatherproof fabrics.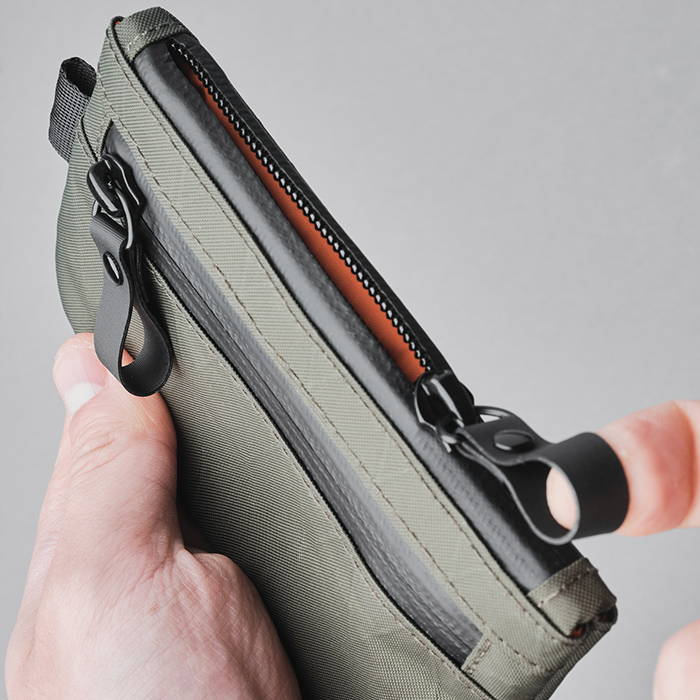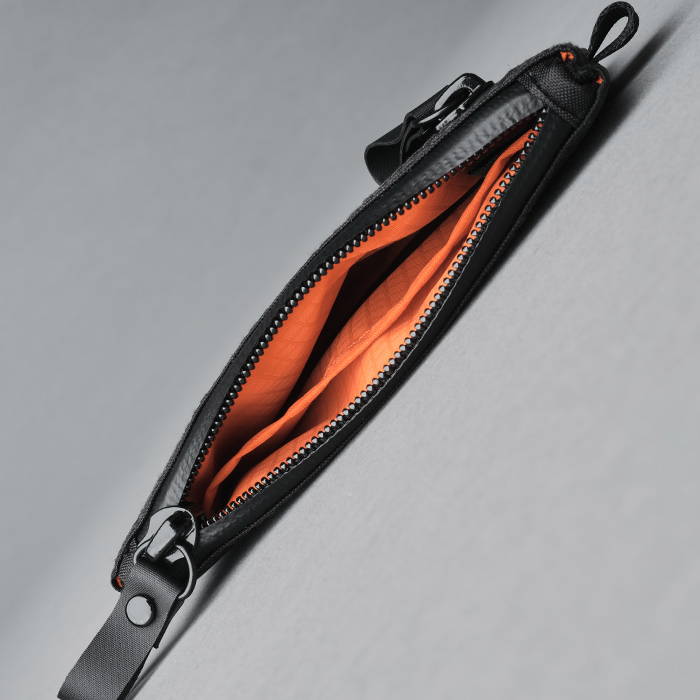 INTERNAL DIVIDER
The internal divider is a convenient addition so you can keep your bills and cards separate and better organized.